At Candyspace we are always keeping a constant eye out for interesting ways to tell stories through digital interaction.
Every month, we create a selection of our favourite experiences to share with you, which gives us a chance to talk about cool, weird, interesting and groundbreaking marriages of creativity and technology.
For this month's Inspiration Roundup, we've been looking at brands who have been harnessing interactive web experiences to tell positive, sustainable stories online.
There are a multitude of reasons why integrating a richer, more interactive web experiences opens up fertile ground to tell your brand's story; bringing in video and audio allows you to communicate far more information without asking users to trawl through swathes of text. Integration of animation allows you to guide users through the page, breaking up blocks of content into more manageable bites and leading the eye through an experience in the correct order. And concept-driven interaction design allows users to explore and play, empowering users to discover the story at their own pace and even adding their own story into your brands with elements like micro games, gamification and dynamic content.
So as the smoke literally and figuratively clears following Brazil's allegedly state-aided arboreal culling in the Amazon, leaving brands in the cold light of day taking stock of their position in an increasingly ecologically concerned consumer base, let's take a look at 6 of our favourite examples of brands using interactive web experiences as a springboard to change their approach and commit to a more sustainable brand story.
Evian - 100% Circular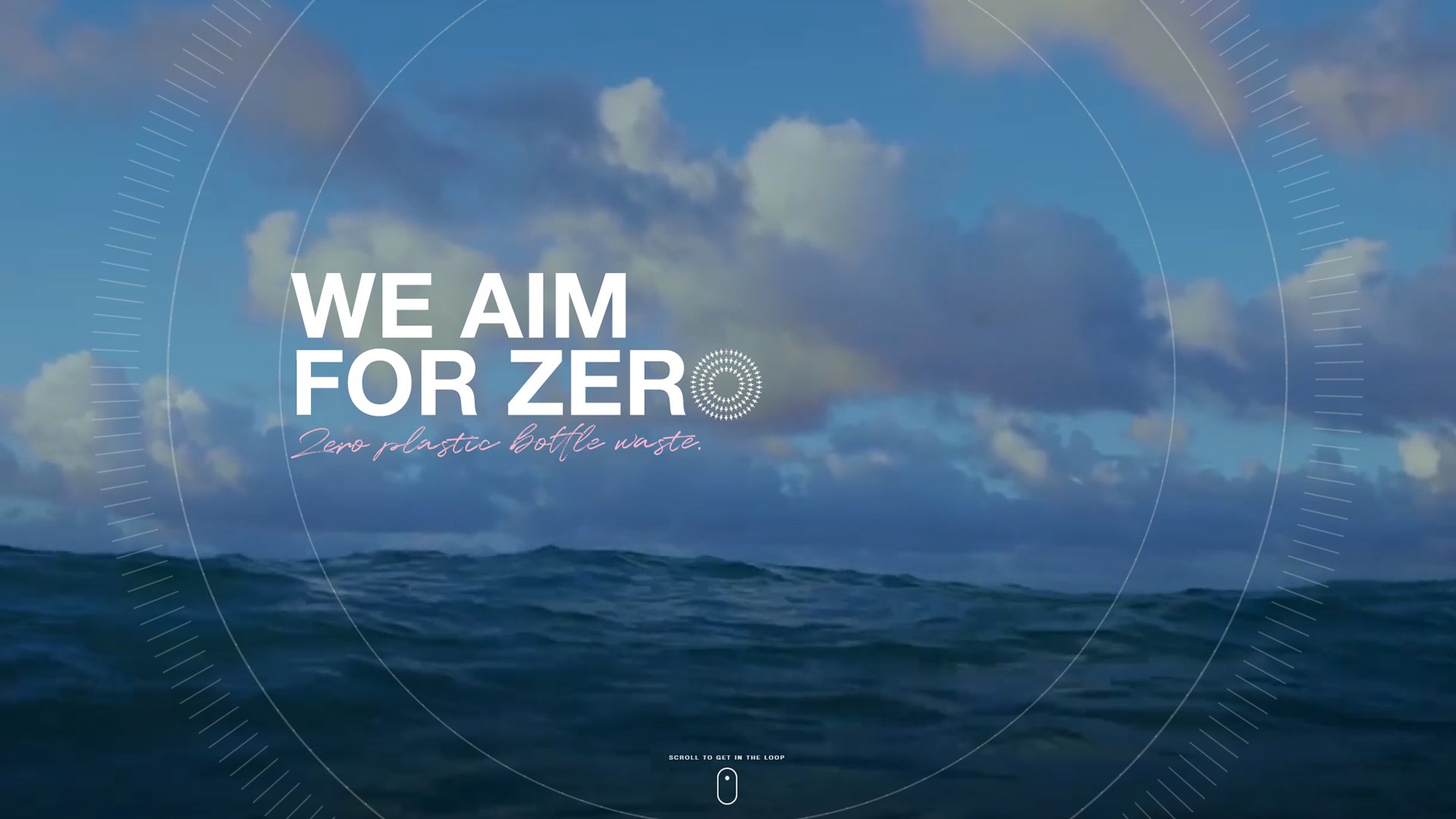 A rich, clever and contained experience by Evian that uses a mix of full frame video content, beautifully designed interactive graphics and responsive design to communicate their mission: To become 100% recyclable by 2020. Users are prompted to literally dive below the surface of the site, interacting with an intelligent circular element that mirrors the site's core message. Embedded video content and smooth animation rounds out the experience, with efficient tech integration creating a lean build with relatively smooth playback on all but the most antiquated of devices.
Sheep Inc. - Sustainable Sweaters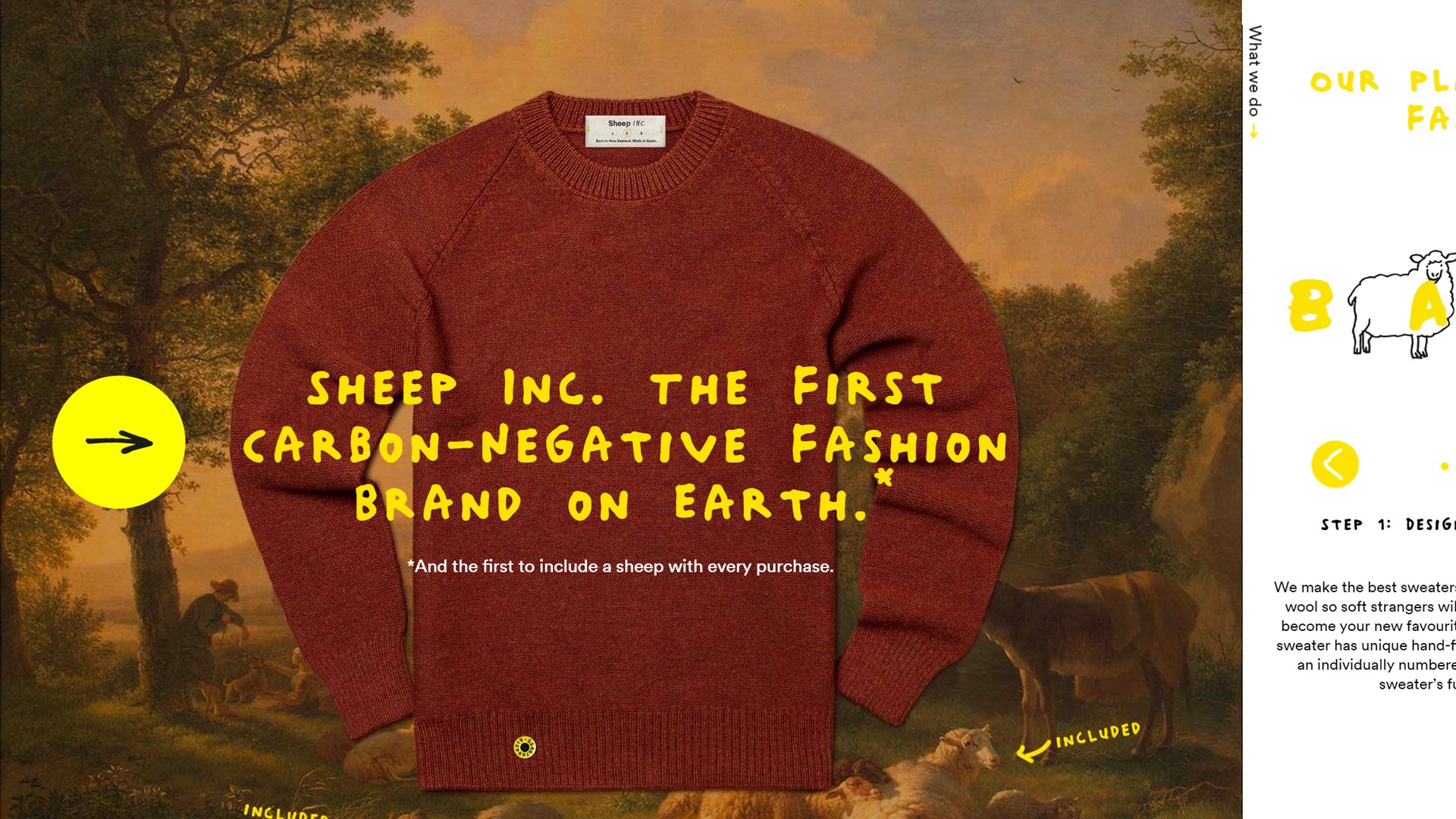 A somewhat more contemporary vibe, Sheep Inc. is a new company with a bold brand mission and a web experience to back it up. Moving through the site, bold design and some pretty rad GIFs help add flavour and answer user's key questions in a no-nonsense, tongue-in-cheek manner. Great style and a great story. Be-yew-tiful.
The Lemonade Giveback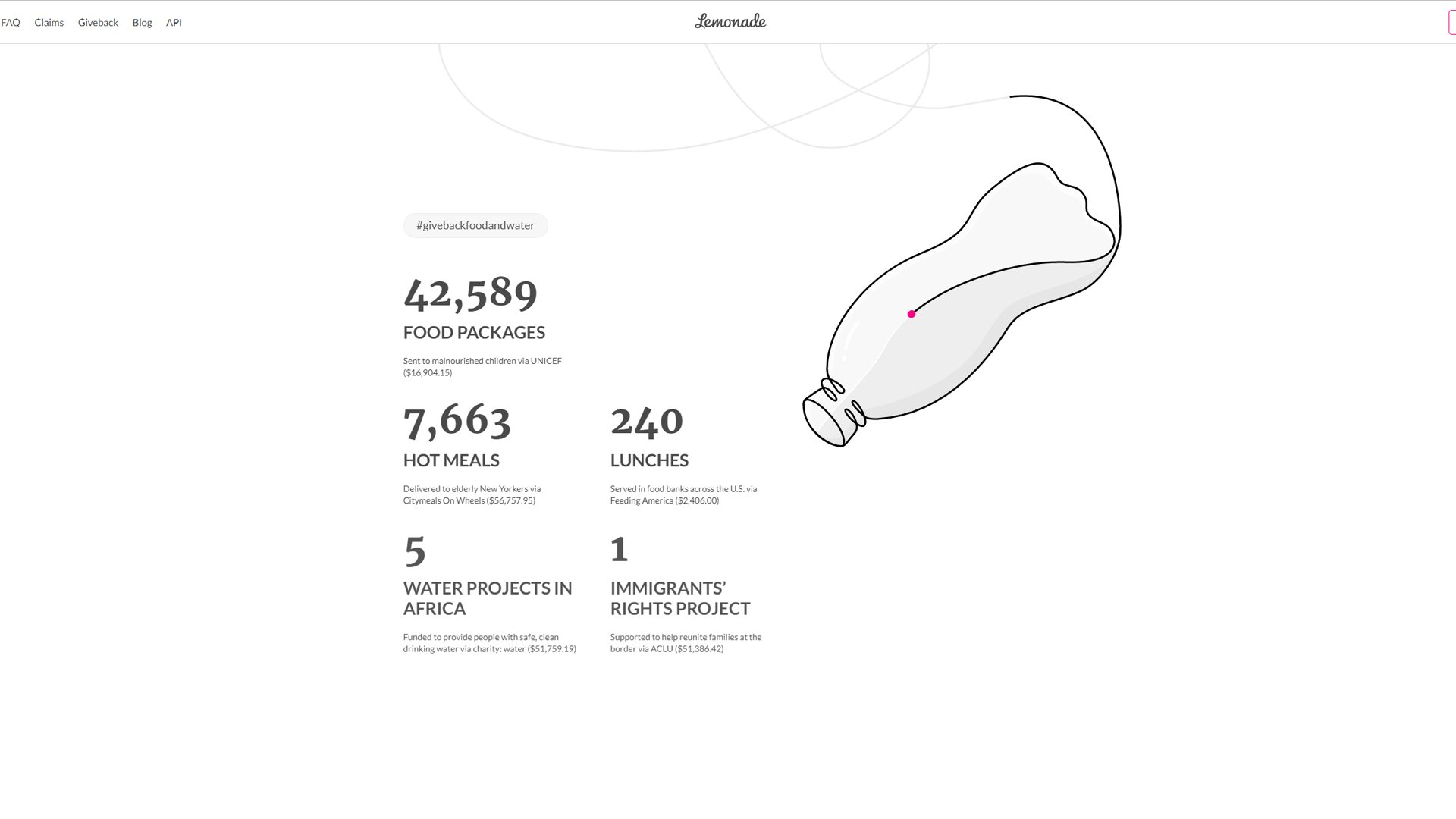 Simple but effective, this site pushes the limits of what we might call 'interactive', but the idea is so nice I'll give it a pass. Users are guided on a journey by a single, unbroken line through all of the ways that the Lemonade Giveback is helping the world. Minimal design doesn't step on the toes of the story, and some lovely simple scrolling animations help to lead the users eye through the fact-powered narrative of their domestic and foreign 'ade' projects.
https://www.lemonade.com/giveback-2019
The Pictet Group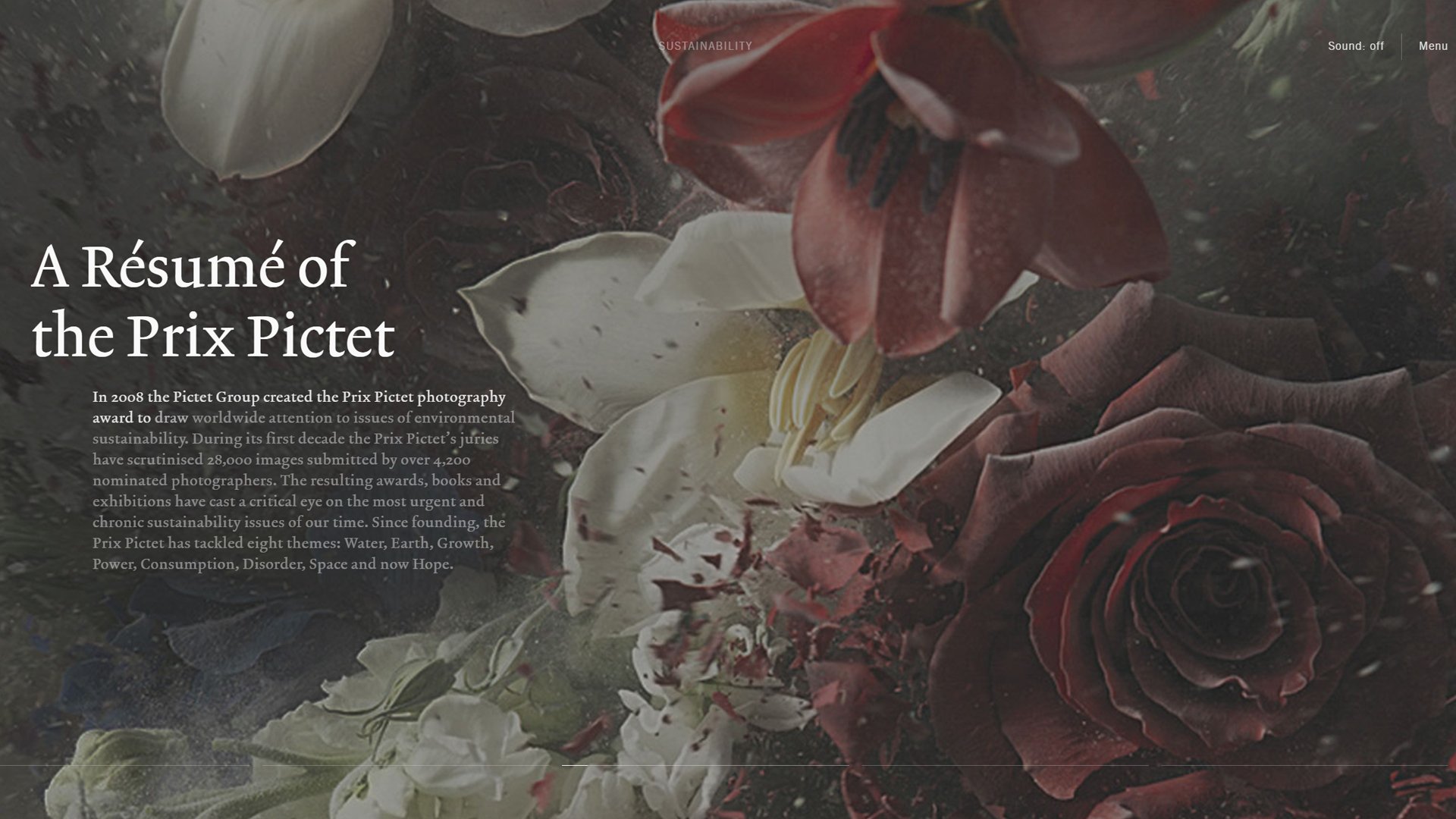 About as rich as a web experience comes, which is fitting given the financial background of this philanthropic banking institution. Complete with rich design, video, animation, voiceover narration and even music, this site treads the line between interactive and linear story, beautifully and succinctly communicating the company's history, its work in sustainability and it's philanthropic enterprise. Our pick(-tet) of the bunch for this month.
https://beingresponsible.pictet/sustainability
Google - Your Plan, Your Planet
On the more 'interactive' end of the scale, this experience from google uses gamification and some slick motion design to inform users about how to lead a more sustainable lifestyle. Through a series of short form interactive quizzes, users discover information at their own pace, and the gamified nature of the site incentivises users for interacting and absorbing the story the site has to offer on the small things they can change to help them change the world.

https://yourplanyourplanet.sustainability.google/
And finally, if this fine selection of world-changing sites hasn't quite silenced that niggling fear of our planet uncontrollably careering toward an imminently approaching, self-induced catastrophic ecological breakdown as you tuck yourself into bed at night… well, the best we can suggest is a stiff drink to take the edge off:
Porto Calem
The smooth and elegant animation of this site (gaudy ripple animations withstanding), combined with interesting information flow and a great mobile experience make this a fine example of how adding simple animation can transform a site from good to great. Cheers to that.
That's it for this month! If any of these experiences piqued your interest, or if you have your own positive brand story you'd like to tell, get in touch with us at Candyspace, we'd love to help you tell your story online.