This week we look at how team members at all levels can be empowered with quick access to effective and reliable data.
At Candyspace we recently had a session with Mixpanel who showed us how a deeper dive into consumer behaviour can allow businesses to make smarter decisions, quicker. Mixpanel is a user analytics tool purpose-built for user behaviour analysis and engagement at scale, and which business doesn't want quicker and more meaningful insights, in this world of complex data?
Currently partnering with data-driven giants such as Uber, Ancestry, Expedia and Walmart, Mixpanel tracks 4.5 billion users per day across 250k apps and websites, touching 10 trillion data points every year.
The platform allows you to track how users interact with your Internet-connected application. Data is sent from a user's device or your server to Mixpanel, where it can be analysed in real-time to better identify trends and understand user behaviour.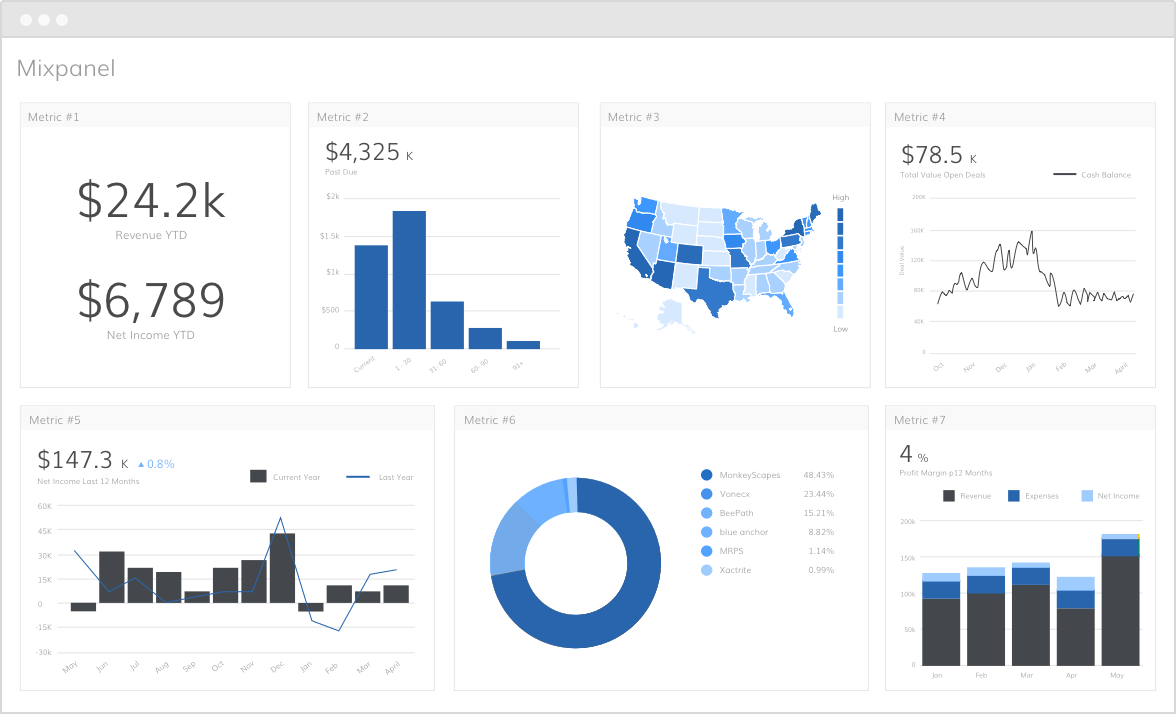 Mixpanel's full end-to-end stack allows seamless tracking of user behaviour across sites and apps and brings to light behavioural data which can be analysed along with demographic data for powerful targeting. Using cohorts to define target audiences for messages and campaigns, Mixpanel can natively send push and in-app notifications, emails, texts and webhooks. At the same time, their robust catalogue of integrations enables behavioural data to be sent from Mixpanel to purpose-built marketing automation tools such as Airship, Braze, and Iterable.
This offers an alternative to tools such as Google Analytics, and is quite an eye-opener when it comes to answering the common problem that 'the right strategy with the wrong metrics drives the wrong behaviour'.
So how exactly is Mixpanel different?
Easy to use
In Mixpanel, all data is available for instant analysis in an easy-to-use tool via an intuitive user interface - no data or analytics expertise is required. In this way, the power of analysis is put in the hands of every PM, Marketer, Analyst or anyone who uses behavioural data in their day to day work. Mixpanel's greatest edge is perhaps that team members across the company are able to answer their own analytics questions easily, without any developer skills. Those focused on the user experience can access and understand these reports at any time of the day, every day, at the click of a button.
Data quality
The key to Mixpanel is data collection, and for 10 years Mixpanel has worked to be the best in market in terms of scalability, performance and providing truly reliable data. By focusing on data science, Mixpanel can help marketers and key decision makers understand why metrics or KPIs are trending in a particular way. For example, an online retailer can uncover why users are converting better in one platform versus another and are able to identify opportunities to increase conversion rates or product sales by pinpointing where and when users drop off. They can then develop sound, data-driven answers to improve their app, website and digital products without wasting time and money acting on hypotheses alone, before hitting on the right approach.
Better decision making
As Mixpanel says - using data to drive innovation is everyone's goal, but almost nobody's reality. The tool aims to furnish everyone with the answers they need to take meaningful action. Only when a company understands how their business is trending against key performance indicators as well as why those trends are happening, are they are in a position to affect those trends.
Complexity, scale and accessibility of data
Mixpanel is able to analyse the most complex metrics in seconds. The tool can ingest and analyse any volume of data and uses managed pipelines to keep it in sync across your stack. With tools such as Google Analytics or Adobe Analytics, tracking performance metrics could take a day, but Mixpanel can show changes hourly – a user can select a date range and update the data immediately. In addition, Mixpanel's easy-to-build Dashboards can be distributed to your wider team through email digests, and the system can even notify you when your metrics hit a certain number or change by a certain amount.

So, what makes Mixpanel the right choice for your business? Mixpanel helps you innovate faster, it facilitates continuous improvement by allowing businesses to listen and learn from customer feedback, refining decisions that make customers' experience with the brand more valuable.
From product managers designing apps, marketing managers focussing on customer retention or a data analyst supporting the business by providing data, Mixpanel is unique in helping collate, analyse, and act on data, while providing access to real-time user behaviour information anyone can use.