With air travel becoming as commonplace as taking the train, why do even the most seasoned of travellers dread the flying experience?
Current landscape
Everyday we are faced with the news of another disruption or strike at this airline or that airport, jeopardising our holidays and leading to increasing frustration from customers with the aviation industry as a whole. Although the demand is still there, for an industry that was once so glamorous and intriguing, now the hassle of airports, airlines and flights incites dread in even the most seasoned of travellers.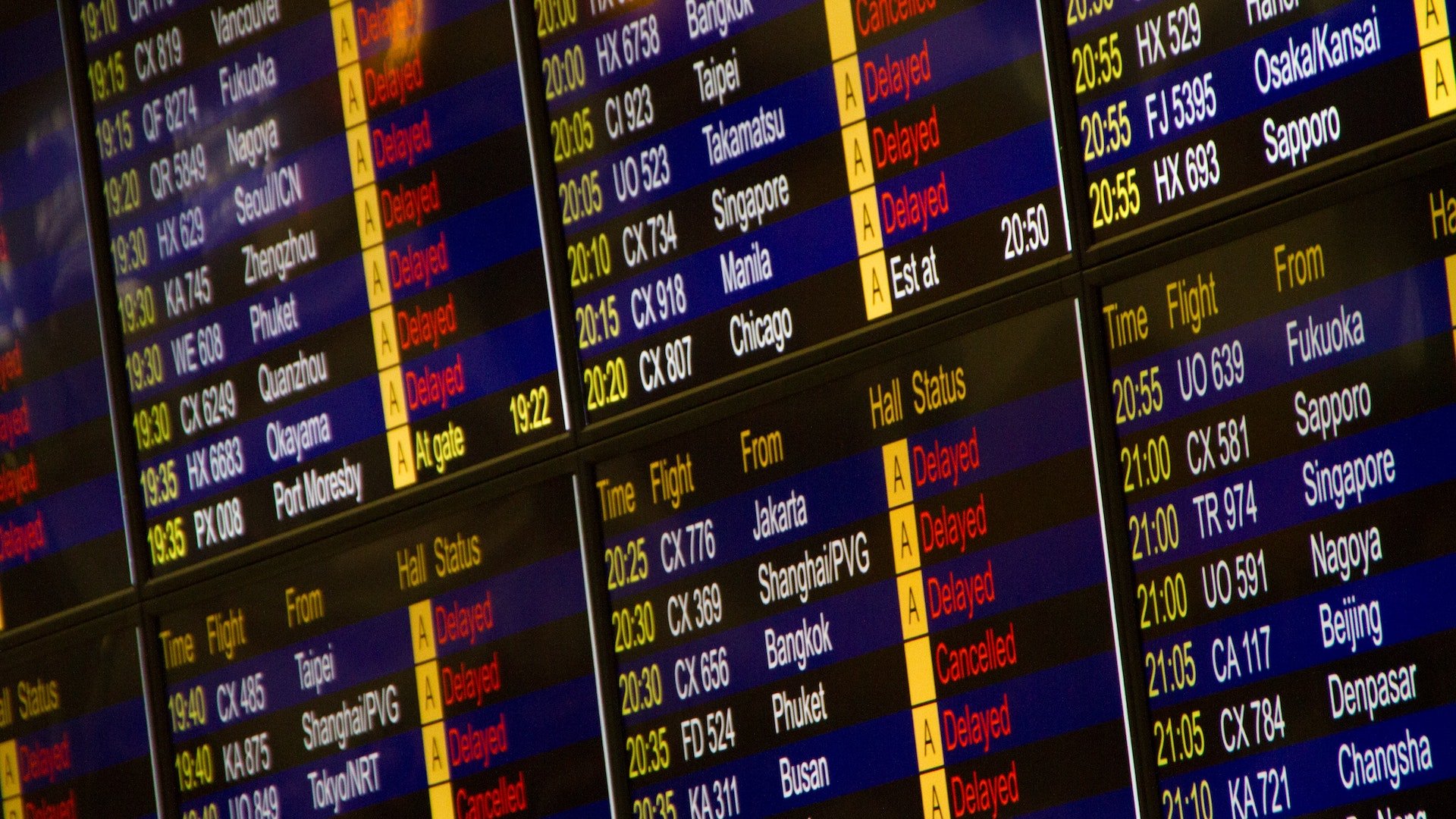 The Challenge
Competition for customers is higher than ever, as airlines and airports face an uphill struggle driving customer loyalty and ensuring that flight bookings are not just price-driven. It isn't only fellow airlines they are competing with either; non-airline retailers like Skyscanner and Google Flights, armed with wide and deep data pools, are selling end-to-end travel arrangements, significantly impacting airlines' control of their own ecosystem and, crucially, sales.
In an attempt to keep up with changing consumer priorities and expectations, airlines have spoken frequently about 'personalisation' and improving the 'user experience' but there has been little action to support this; Lufthansa have launched the Smile app in their Munich hub, but there has been little development to extend this past a test phase. The promised seamless airport experience still leaves much to be desired.
Yes, the end to end experience on your day of travel has started (you don't even have to carry your luggage, thanks to services such as Airportr) but it's not enough. Why? Because this only focuses on a small (albeit important) part of the consumers' interaction with an airline - it doesn't consider the kind of experience customers have had with the brand during the booking process for example.
Airlines face further challenges because of the increasingly disjointed customer journey as people interact with brands across a multitude of screens throughout the day. This fragmentation is augmented by internal operational silos which act as a barrier to providing a seamless and consistent service to customers at different touchpoints.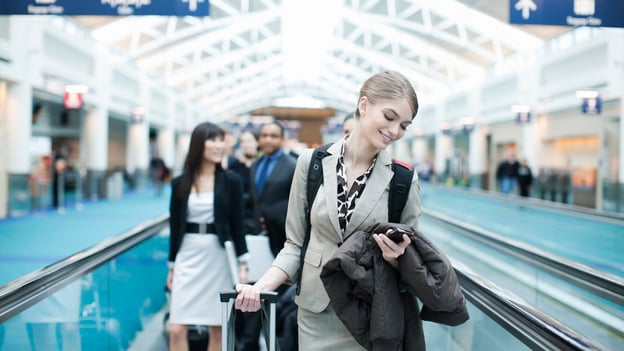 Just this month, British Airways have faced thousands of customer complaints, overshadowing their 100 year anniversary. IT problems and strikes aside, their approach to customer service has been widely criticised across social media and in the news, with people unable to get through to talk to BA on the phone and inconsistent stories about which circumstances entitled customers to a refund. It is estimated this has cost BA up to £40 million per day of disruption, highlighting the extent of the financial implications of these issues, many of which can be ameliorated by digital solutions. Moving momentarily away from the aviation industry, many companies are already harnessing this digital-first approach, freeing up customer service agents to focus on the more complex customer issues. Sky told its investors that 50% of all customer interactions are now digital, leading to 'enhanced customer satisfaction' and 'reduced costs'.
How can airlines respond?
So how can aviation businesses navigate this minefield and meet the ever-evolving needs of their vast audience?
- User first
As digital-natives gain mainstream purchasing power, their expectations about usability will be difficult to meet with any of the current airline platforms on the market. And if they aren't met? There will be a start-up waiting in the wings to save the day (just like Uber). Consumers today live with products that are built and updated based on asking users what they want, and then using their feedback to test and iterate on a prototype. This process delivers a platform that gives users a positive experience with your brand, reinforces your position as a market leader and drives loyalty and repeat business.
The first airline to make significant strides into creating a platform in this manner that puts the users first will see significant benefits, not just from customers, but also from intermediaries such as travel agents who may be more likely to recommend your brand to the end consumer.
- Personalisation and relevance
86% of consumers say personalisation plays a role in their purchasing decisions highlighting the world of possibilities that are open to whoever starts harnessing a personalisation strategy. With the data that airlines are able to gather, delivering personalised and hyper-relevant digital experiences is a sure-fire way of driving consideration and, ultimately, sales. From conversational interfaces that are able to suggest destinations, routes, times and seats based on your previous choices, the possibilities are endless.
- Simplified platforms
To address the challenge of the heavily siloed structure of most airlines, using a single digital interface to connect segregated parts of the business has already proven successful in the aerospace world. Having one digital platform allows for a straightforward, simplified customer experience and a seamless service delivered to passengers throughout their digital and physical journey.
Connecting multiple silos also benefits internal business processes by improving communications across operations and reducing turnaround times at airports, thus delivering a faster service to passengers and reducing costs for the airlines.
In the case of British Airways, offering live news updates across their app would have been a good place to start, rather than having it redirect you back to the website. If you're thinking further still, an in-app chat would have alleviated overwhelmed phone lines, enabled customer service representatives to manage multiple complaints at once, while leaving the most complex cases to be handled by over-the-phone human interaction. These are both simple solutions to what has turned into a financial and PR nightmare for BA in their centenary year. With customer loyalty being more crucial than ever, BA's poor response is severely ill-timed, with some customers vowing to never fly with them again.
If you've been in the privileged position of having travelled in business or first class, you'll understand one of the best parts of this experience is that the holiday starts before you've reached the airport and the return flight doesn't undo all the relaxation of your time off. Providing customers with a seamless and consistent customer experience across the myriad of interaction points, should create a similar effect - only it's not restricted to the 1%. Offering a premium digital experience benefits your relationship with the end-consumer as well as with the intermediaries who are selling your services. It also encourages consumers to book directly through the airline or airport site - useful for adding cross or upselling opportunities.
The Solution
But what's the solution? Unfortunately, there is no single answer to such a multi-faceted problem, particularly one with so many audiences and beneficiaries. But by asking your users what they want most and what their frustrations are, we can start coordinating and delivering systems and products that work in tandem across the aviation and travel sector - and ultimately provide that seamless customer experience that is currently so elusive.
So, whether you've got a proposition already, or it's still a glimmer in your imagination, there's no time like the present. Digital disruption has proven to be a key differentiator in many industries (think Netflix, Deliveroo), and digital innovation will prove invaluable in the aviation sector too. It's just a case of who can mobilise quickly.
Of course, this all goes without mentioning the increasingly pertinent problem surrounding flight emissions, and what airlines and airports are doing to plan for the future. But that's for another blog post…
---
Find out more about what User Experience (UX) means in a business